We provide Kurdish Businessmen a wide variety of options to be able to live and do business in European countries. we offer different plans to obtain temporary and permanent European residency through Golden visa, property purchase, establishing a company in EU and many more options according to EU immigration laws.
Here are 10 EU countries which we can obtain residency for our KBN members:
10. THE UNITED KINGDOM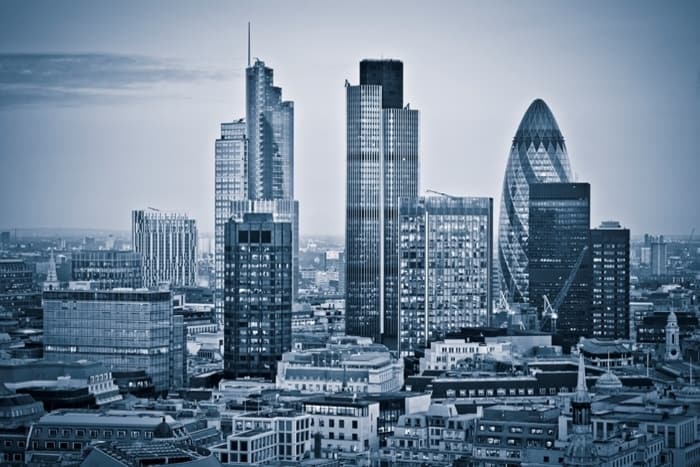 If living permanently in the UK sounds appealing to you, then there are opportunities to make it happen. However, you will need to invest at least 2 million euros into the process of getting residency, so there might be more affordable options to think about.
The U.K. Immigrant Investor Program is a three-tiered system enabling those who invest at a higher level to be granted residency sooner. The program certainly isn't cheap – personally, a week or so for a shopping spree every year or two is enough – but to each his own.
To qualify for the program, you must maintain and accommodate yourself without taking employment (outside of self-employment or business) and make the UK your main home. If you can meet that requirement, you then choose to either invest two million EUR with a five-year stay for settlement (IRL), five million EUR with a three year IRL, or 10 million EUR with a two year IRL.
After choosing your investment tier, you must invest a minimum of 75 percent of your investment in UK government bonds, share capital or loan capital in active and trading companies. The remaining 25 percent must be invested in the UK either by purchasing assets or by depositing the funds in a UK-regulated financial institution.
After five years of residency, you can apply for citizenship and obtain a UK passport.
9. BELGIUM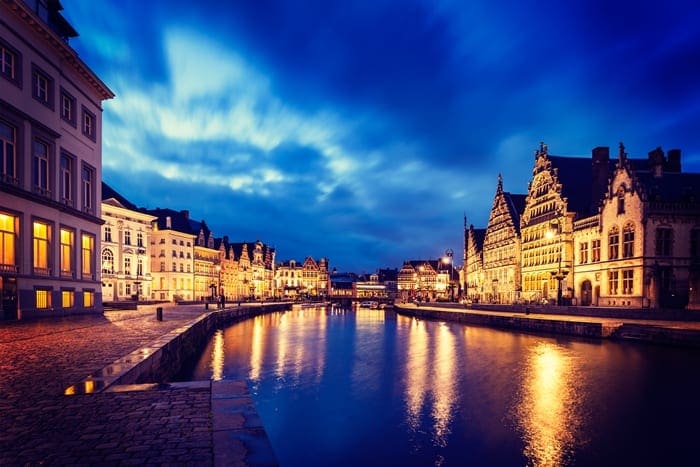 If you want one of the most desirable European passports, then take Belgium into serious consideration. Their programs will best accommodate passionate entrepreneurs looking for a second home.
While the timeline toward citizenship has increased in recent years, the cost to obtain a residence permit in Belgium has gone down. The country now requires less paid-up capital in a new venture and has changed rules regarding minimum salary for those seeking residence.
You can obtain residency in Belgium by starting a small business with as little as €12,400 in paid-up capital if you're also able to hire at least one part-time employee. Your other option is to demonstrate that you have "significant means" to support yourself or roughly €1 million in the bank.
As a non-EU citizen, it is best to first apply for a long-stay visa and then apply for Belgian residency. It will be easier, in the long run, to obtain the residency after living there on a visa. Since Belgium is a country in the EU and the Schengen zone, a Belgian resident can travel in the Schengen zone visa-free.
Belgium is also one of the best countries to have a passport from in Europe. After about five years of legal residency, you can apply for a passport and essentially travel anywhere visa-free.
If you decide not to go the business route or via the long-stay visa, the Belgian residency permit is actually one of the costlier programs out of all the EU countries. The residency could cost you upwards of 400,000 EUR just in application fees and can take three to four months to process. If you want to obtain residency here, it is easiest if you are an investor, entrepreneur, or you are self-employed.
8. MALTA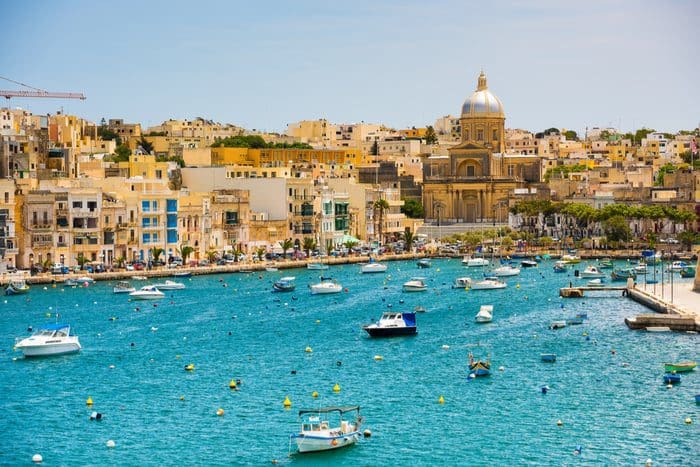 Malta Residence and Visa Programme (MRVP) will cost you around 580,000 EUR, which certainly isn't cheap, but it's still much more affordable than other options.
The Malta Residence and Visa Programme (MRVP) has three minimum requirements:
An investment in government bonds of 250,000 EUR to be retained for a minimum of five years, a non-refundable government contribution of 30,000 EUR, and a property purchase of 320,000 EUR. 5,500 EUR of the government contribution goes towards application fees.
In total, you will spend a minimum of 580,000 EUR for residency. It takes anywhere from a few weeks to four months to process all information through the MRVP.
Your other option is to go through the Global Resident Program. The program requires that you prove sufficient funds (which is currently an unspecified amount), obtain EU health insurance, and either rent or purchase a property. The maximum investment required for this program is €275,000 for a home purchase or €9,600 a month for rent.
7. PORTUGAL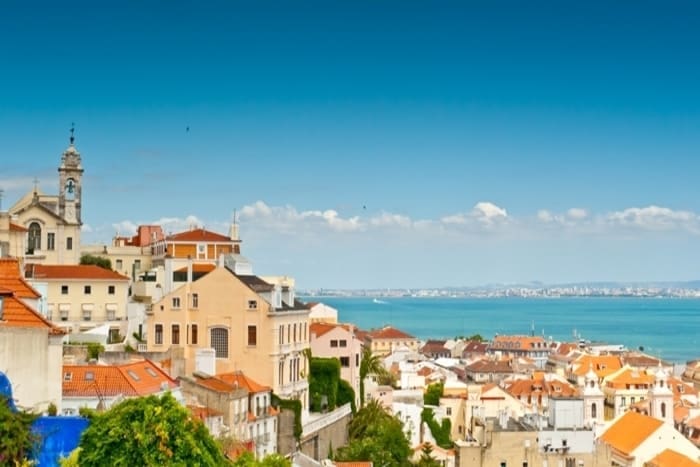 Getting an EU Blue Card is a great and inexpensive way to get residency in Portugal and we'll see more entrepreneurs take advantage of it in the years to come.
There are two options when getting residency in Portugal. You can choose to use the Golden Residence Program or the EU Blue Card.
The Golden Residence Program includes doing one of these three things: The purchase of real estate worth a minimum of 500,000 EUR, an investment of a minimum of one million EUR into a Portuguese bank account or flexible investment, or the creation of at least ten jobs in Portugal.
There are minimum residency requirements in order to qualify for the renewal of the Golden Residence Permit. However, these are very modest: seven days during the first year of residence for the first renewal, and 14 days over the two subsequent two year periods for future renewals.
The EU Blue Card is a working alternative to investing to gain residency. You will need to provide the following: A contract or job offer with a salary of at least 1.5 times the average gross annual salary, proof of health insurance or proof you are covered by the National Health Regime, and proof of registration with Social Security.
You can get your residency within 90 days through both routes. After five years you will be a permanent resident. After one year of permanent residency, you may apply for citizenship. If you're just looking for a tax residence, check out Portugal's non-habitual residence program that Tim and his girlfriend were able to obtain.
6. SPAIN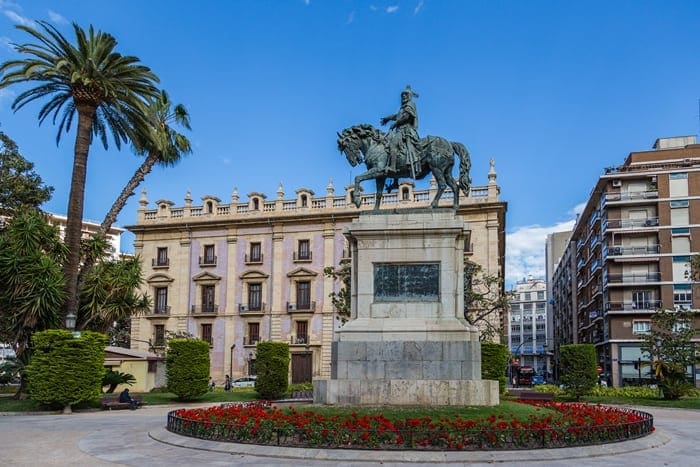 Golden Visa Program and 500,000 EUR will grant you residence in Spain, but it is recommendable not to stay in the country for more than six months at a time unless you want to pay taxes.
Just like Portugal and Greece, Spain offers a Golden Visa Program for non-EU citizens to get residency. If you have 500,000 EUR you can invest into a real estate property, you will gain family residency. Every two years, you renew your residency and after five years it is possible to gain permanent residency. Then, after ten years, citizenship.
It is not necessary to live in Spain in order to retain and renew the residency visa permit and my suggestion would be to avoid spending more than six months there since this will qualify you to pay taxes in the country.
5. BULGARIA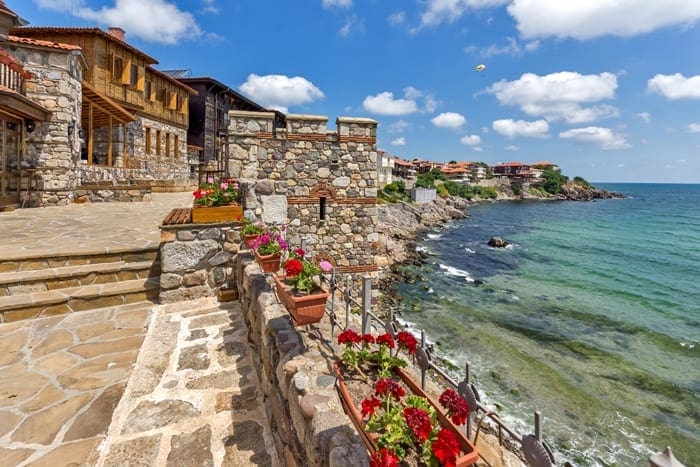 It's relatively easy to get residence and even citizenship in Bulgaria – you invest 500,000 EUR, gain residency within nine months and then get your money back after five years.
Getting Bulgarian residence will give you all the rights of a Bulgarian citizen except the right to vote. You will also be able to enter and leave the country as many times as you wish without visas. The best way to become a permanent resident is to get a long-term stay permit, which is valid for one year and can be renewed each year after.
Another route is through the Investor Program. If you choose this, you can invest about 500,000 EUR in a Governmental Bond Portfolio for an investment period of five years with no further payment required. At the end of the five-year period, the full amount will be returned to you without any accrued interest.
After investing, your residency can be granted in six to nine months. Your citizenship can also be fast-tracked within just two years. Having a Bulgarian residency also grants you visa-free travel within the Schengen zone.
Investing is relatively simple if you have the money. This may be your best option for residency if you don't want to worry about extra red tape to gaining residency.
4. CYPRUS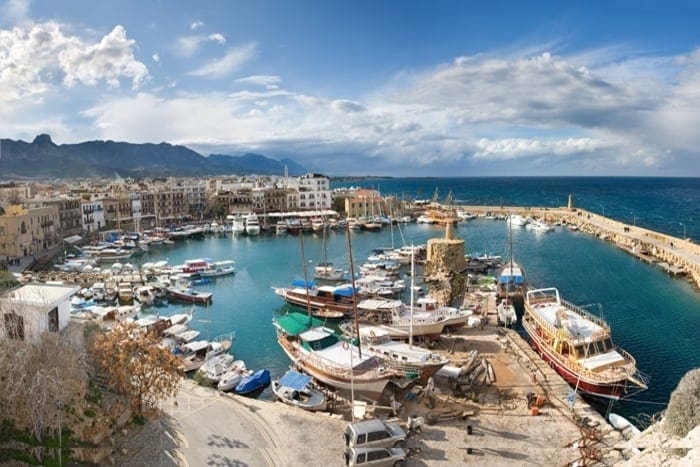 Cyprus has made the process of getting residency relatively easy – you only have to come to the country once, invest two million EUR into a business (be it yours or Cyprus-based) and the residency is yours within two months.
The best way to obtain residency in Cyprus is to purchase property that is worth at least 300,000 EUR. Along with this, you must have proof through a Cyprus bank that you have deposited a minimum capital of 30,000 EUR from abroad. You will also have to show your annual income.
The whole process can be arranged without being present in the country except for one required visit. It will take about two months to be approved for residency.
If you would rather invest, you can go that route. You may invest two million EUR in your own business, a Cyprus business or in bonds. This route will also take about two months.
3. AUSTRIA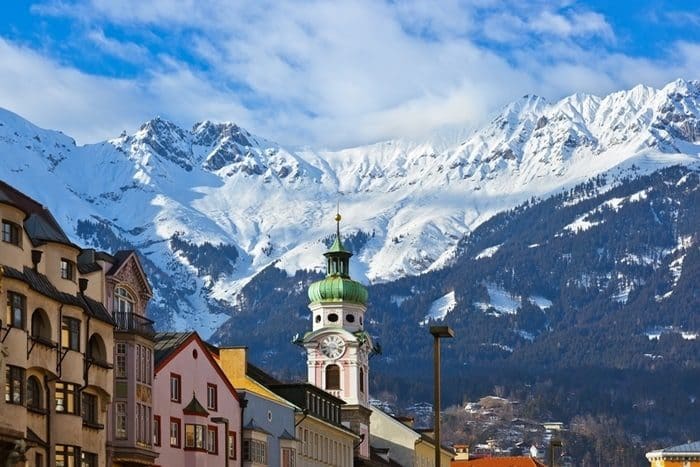 With Austrian residence permit, you can travel through the entire Schengen area freely, which is reason enough to consider it.
There are two distinct categories you can be placed in when applying for residency in Austria. That is either as a person of independent means or as a key manager.
Applying as a person of independent means includes showing sufficient funds, a permanent address in Austria, proof that you know the German language at an A1 level, and full coverage health insurance. Seems like a simple list and it is, but there are just a few extra criteria within these qualifications.
Your documentation of sufficient funds must show your liquid assets at your disposal of about 40,000 EUR per adult and 10,000 EUR per child under 18 years. These assets must be shown in a statement of an account from an Austrian or major international bank.
To apply for residency as a key manager, you must be appointed as a manager of an Austrian-based company and make a minimum salary of 2,500 EUR per month. It takes about three months for this route of application to be processed.
Once you become a resident, the renewal process is fairly easy. After about five years of temporary residency in the country, you can earn permanent residency. If you want, you can easily apply for citizenship after ten years of permanent residency. Austrian residency gives you visa-free access to all Schengen States.
The cost of a residence permit is roughly about 100 EUR per adult and 50 EUR per child, plus the proof of funds and monthly salary. It can take up to three months for the permit to be approved.
2. GREECE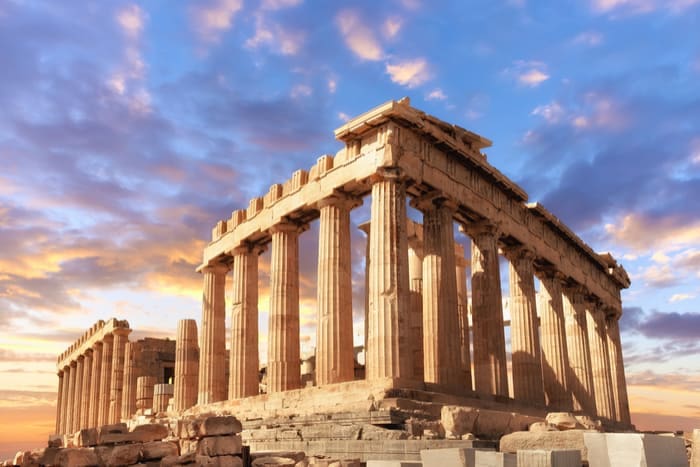 You can skip through all the paperwork in Greece – spend 250,000 EUR on a property and you get residency right away. Simple as that.
Obtaining residency in Greece is simple; you just need to have property purchased worth 250,000 EUR per family. You will have residency starting day one. Once you have your property purchased, you do not need to stay in Greece to maintain residency. Simply renew your residency permit every five years to remain a permanent resident of Greece.
After seven years of residency, you can obtain citizenship. Your residency also comes with visa-free travel to the Schengen zone. This is one of the cheapest and easiest residency programs in Europe.
1. ITALY
There are some laws which you can apply for Italian residency. The best option is to buy 500.000Euro property to obtain the golden visa for 5 years.
another option is elective visa which if you have enough constant income from properties or pension you can apply for 1 year elective visa which can be renewed for another year under some conditions.
we will help all businessmen in Kurdistan to be able to obtain EU residency in case they are eligible according to EU immigration laws.